Learn all about Wines & Spirits with Sovna Puri
Sovna Puri DipWSET is an award winning trainer certified by the Wine & Spirit Education Trust (WSET)
Award winning wine & spirits trainer
Teaching wines since 2009
An award-winning wine and spirits trainer who is passionate about sharing knowledge and expertise. Whether you're a professional in the F&B industry or an enthusiastic wine and spirits lover, Sovna can guide you on an enriching journey. Through engaging and informative sessions, you'll gain a deep understanding of various wine styles, spirits, and the art of sensory evaluation. Join us and experience the unparalleled expertise of our award-winning wine and spirits trainer. Elevate your knowledge, refine your palate, and discover the captivating world of wines and spirits like never before.
Stand out in your profession
with a WSET Certificate
WSET Certificate Courses are a value addition to any F&B professional or wine and spirit enthusiast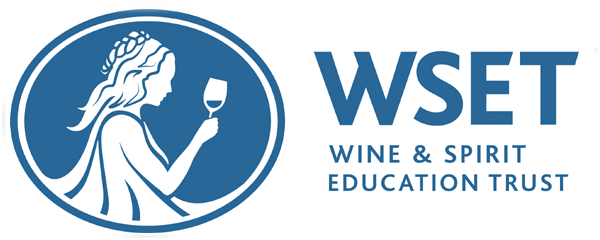 Certificate courses in wines and spirits
WSET Level 1 to Level 3 certificates taught by Sovna
WSET Level 1 - Wines
This foundational course on wine is designed specifically for novices, offering an interactive and engaging gateway to the vast wine universe. It allows participants to delve into various wine types and styles using visual, olfactory, and taste senses. It also imparts essential skills to articulate wine characteristics accurately and to pair wines with food effectively. On successfully completing this course, you'll be presented with a WSET certificate and a lapel pin. Determine if this course aligns with your budding wine career or hobbyist interests in wine.

WSET Level 2 - Wines
WSET's Level 2 Award in Wines is a program designed to cater to both beginners and those at an intermediate level, making it ideal for industry professionals and wine enthusiasts alike. This program aims to expand the learner's wine knowledge beyond the basics learned in the WSET Level 1 Award in Wines, offering an exploration into a wide variety of wines. It provides an understanding of the major and regionally significant grape varieties across the globe, the regions they are cultivated in, and the unique wine styles they produce. Through a blend of practical tasting sessions and theoretical knowledge, learners will investigate the factors influencing style and quality, and they'll acquire the ability to confidently describe these wines.

WSET Level 3 - Wines
This high-level certification is designed for wine industry professionals and passionate wine lovers alike. It delivers a thorough exploration of wine cultivation and production, equipping learners with a profound understanding of wine. Upon finishing this program, you'll be skilled at accurately assessing and articulately describing wines in terms of style and quality. Successful completion of the program garners a WSET certificate and lapel pin, along with the rights to use the respected WSET certified logo.

WSET Level 1 - Spirits
This course provides a comprehensive initiation to the realm of spirits, specifically tailored for beginners either embarking on a career in the industry or developing an interest in spirits. It allows participants to delve into the primary styles and categories of spirits using their senses of sight, smell, and taste, thereby fostering an understanding of the critical elements that influence flavours and scents. A WSET certificate and lapel pin will be awarded upon successful completion of the course.

WSET Level 2 - Spirits
This is an intermediate-level certification focused on spirits and aromatised wines, designed specifically for those engaged in the industry or spirit connoisseurs. It's the perfect fit for beginners aiming to expand their knowledge across a broad spectrum of spirits, as well as those looking to build upon the basic understanding acquired through the WSET Level 1 Award in Spirits. The course offers an in-depth study of core production methods and primary raw materials, and their application in creating various spirit styles. It further highlights key techniques and guidelines for serving spirits and the integration of spirits in cocktail creation. On successful completion of the course, you'll earn a WSET certificate and lapel pin, and gain the privilege to use the recognized WSET certified logo.

California Wine Certification Program - Capstone Level 1
The Capstone California Wine Certification Program offers an introductory Level 1 course designed to provide participants with a comprehensive understanding of California wine. The curriculum covers various topics, including the major eras in the history of California wine, such as the Mission era, post-Gold Rush period, Prohibition, and modern times. By enrolling in Level 1, candidates will:
Embark on a journey to explore the profound impact of California's geography on viticulture and wine styles. Discover how the state's unique features, including its close proximity to the Pacific Ocean and majestic mountain ranges, shape the world of winemaking.
Delve into the essentials of grape-growing practices, gaining a comprehensive understanding through a comparative analysis of viticulture and other agricultural methods. Uncover the significant grape varieties cultivated in California and develop the ability to identify and describe them with confidence.
Immerse yourself in the fascinating world of the American Viticultural Area (AVA) system, which encompasses renowned regions like Napa Valley, Sonoma County,
Want to conduct a private wine event?
Customized wine or spirits tasting for your company, institute or just your gang of friends.
Wine & Spirits Job Recruitment
Looking for qualified wine & spirits candidates?
We have a database of thousands of certified candidates who may be looking for the job you are offering. Do partner with us to help find you the right person for the right job.
Sovna has taken me through WSET levels 1, 2 and 3. At level 3, one realizes just how complex a subject this is and how extraordinary it is for someone to not merely be able to master it - but to be able to convey that knowledge in a manner that is comprehensible and digestible to those of us who are novices in the world of wine.

That is Sovna's special gift.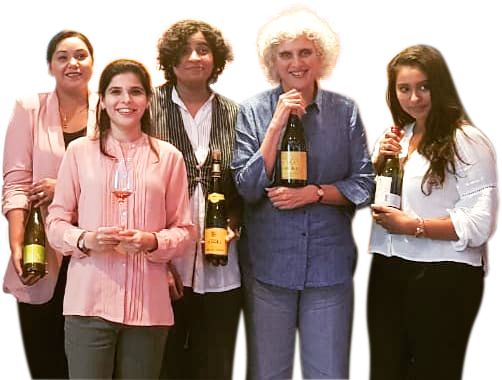 Sign up with your email id below and get real-time updates regarding job opportunities, new courses, wine events and more